LEC launches ammonia fueling for engine test bed operation
LEC launches ammonia fueling for engine test bed operation
AT THE FOREFRONT OF AMMONIA USE IN INTERNAL COMBUSTION ENGINES, LEC IN GRAZ, AUSTRIA, IS ONE OF THE WORLD'S FIRST RESEARCH INSTITUTIONS TO COMMISSION AND OPERATE AMMONIA FUELING INFRASTRUCTURE.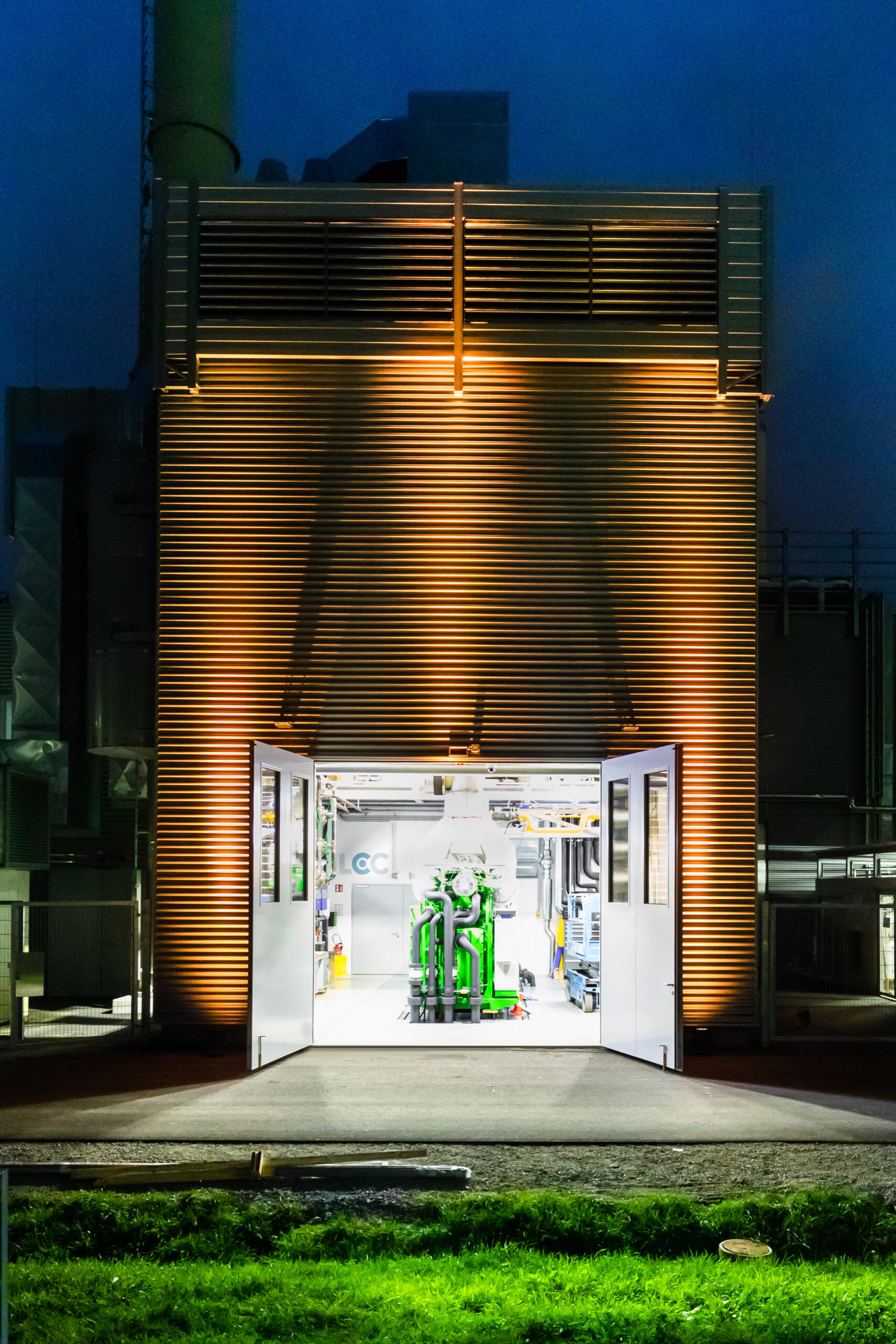 The Large Engines Competence Center (LEC) specializes in the development of sustainable large engine solutions for power generation and marine applications and has decades of experience in optimizing combustion concepts for a wide variety of gaseous and liquid fuels. In 2022 the LEC expanded its research infrastructure at the Graz University of Technology campus to focus on the research of ammonia combustion in large-bore engines.
The ammonia supply for the engine test cells is provided by a mobile container in which up to 2000 kg of ammonia can be stored. In order to be able to investigate a wide variety of fuel admission and combustion concepts, both a low-pressure gaseous ammonia system and a high-pressure liquid ammonia (up to 1600 bar) system are available and able to supply single cylinder research engines up to 30 l displacement. During implementation, the highest standards were applied to the safety concept to ensure safe operation. A temperature controlled catalytic exhaust gas aftertreatment system ensures that no increased pollutant concentrations are emitted. Advanced sensorics for ammonia and nitrogen oxides are installed for pre- and post-catalyst monitoring and detailed exhaust gas specification is performed via FTIR measurements.
Investigations of ammonia operation for marine and power generation have been started with a medium-speed diesel-ammonia dual fuel engine with a displacement of around 15 liters. In further research activities, both concepts with diesel pilot injection and concepts with spark ignition will be investigated and optimized in detail.
The main objective of the LEC is to contribute with its research to the achievement of global climate targets. With the commissioning of the ammonia infrastructure, the LEC complements the existing fueling infrastructure for conventional fuels, hydrogen, and methanol, and is continuing its research in large engines and high-power systems.