Legal Notice
Information required by the Austrian E-Commerce Act
LEC GmbH
Inffeldgasse 19
A-8010 Graz, Austria
Phone: +43 (316) 873-30101
Fax: +43 (316) 873-30102
www.lec.tugraz.at
CEO
Ao.Univ.-Prof. Dipl.-Ing. Dr. Andreas Wimmer
Commercial register number: 430130 w
FB court of law: LG f. ZRS Graz
VAT No.: ATU69460816
Bank Account Information
Raiffeisen-Landesbank Steiermark AG
IBAN: AT36 3800 0000 0451 6019
BIC: RZSTAT2G
General Terms and Conditions
General Terms and Conditions for Engineering Companies in Austria – B2B (Between Companies)
Trade, Service and Industrial Code
Engineering offices (consulting engineers)
(§ 94 Z 69 GewO 1994) in the area of mechanical engineering
WKO Mitgliedsnummer: 5351200
Economic Chamber Austria entry

Line of Business
Implementation of cooperation projects, especially those funded by the COMET competence center program in Austria; R&D; participation in research projects conducted by other legal entities; administration of tests; preparation of expert assessments; exploitation of research findings; implementation of professional informational and educational events; collection, forwarding and dissemination of scientific information; advancement of university goals
Shareholders
Graz University of Technology (TU Graz)
INNIO Jenbacher GmbH & Co OG
HOERBIGER Wien GmbH
Montanuniversität Leoben (MUL)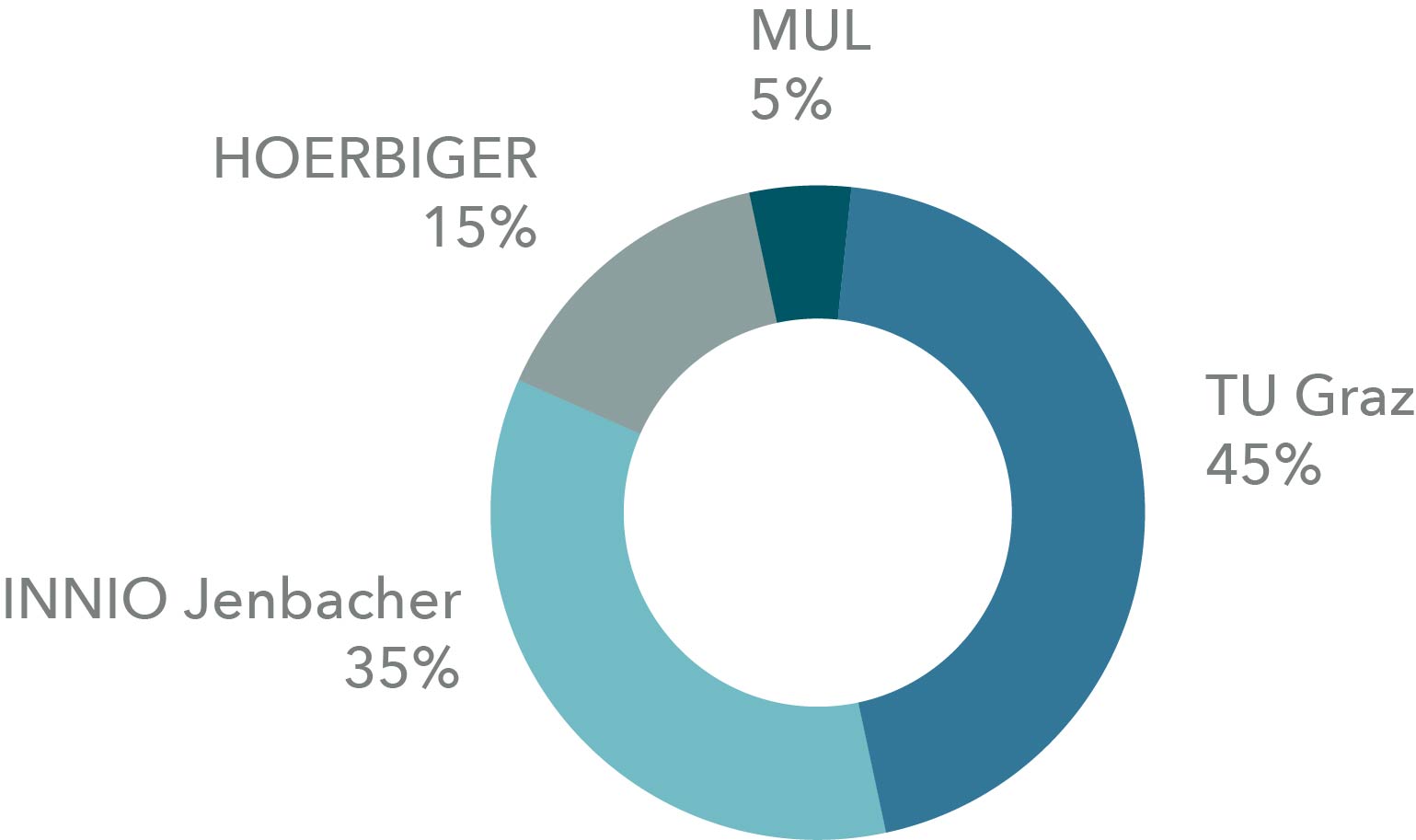 Funding Bodies
The COMET Centre LEC GETS is funded within the COMET – Competence Centers for Excellent Technologies Programme by the Federal Ministries BMK and BMAW as well as the Provinces of Styria, Tyrol and Salzburg. The COMET Programme is managed by FFG.
Liability for Website Content
The content of this website was compiled with great care and is updated regularly. LEC GmbH is not responsible for any inaccurate or incomplete information presented on this site. This includes liability to third parties.
Links from www.lec.at to other Websites

LEC GmbH is not responsible for the content of websites of third parties linked to this website.
Copyright
All content (data, texts, images, videos, etc.) on this website is protected by copyright. LEC GmbH is the exclusive owner unless otherwise specified. All rights (including translations) are reserved. Reproductions of any kind, whether prints, microfilm or collection in data processing systems (also screen shots), are expressly prohibited except with the prior written permission of LEC GmbH.
System hosted at Graz University of Technology
Design & Technical Implementation
Know-Center GmbH – Area Marketing
System hosted at Graz University of Technology