2nd Sustainable Shipping Technologies Forum
2nd Sustainable Shipping Technologies Forum
Bringing you tomorrow's green innovation, today!
April 27-28, 2021
The Forum takes place in the historic Speicherstadt in Hamburg.
Be part of the green revolution in shipping, network for an emission-free future! The Large Engines Competence Center LEC
together with the Hamburg Port Authority and Flotte Hamburg invite you to the 2nd LEC Sustainable Shipping Technologies Forum which will take place in the historic Speicherstadt in Hamburg as a hybrid event. This 2nd forum is organized in cooperation with Fraunhofer CML and
the international shipping research projects HyMethShip and AIRCOAT and aims to foster the exchange of
ideas, to harness synergies, to promote cooperations and to network relevant actors in the shipping sector for an emission-free
future.
Participate in two days in stimulating discussions with internationally recognized experts in green shipping!
TOPICS
Green ports & infrastructure

Ship efficiency technologies

Advanced propulsion & fuels
Ship emission monitoring & compliance
Let's exchange ideas, let's use synergies and let's promote cooperation! We look forward to your participation!
Details and further information will be updated continuously.
Contact
Dr. Igor Sauperl
Business Development, LEC GmbH
igor.sauperl@lec.tugraz.at 
The first forum took place in Graz in 2019, focusing on drastic emission reductions in line with the IMO targets for 2050. In order to strengthen joint efforts of all stakeholders addressing current and future sustainability challenges the forum will continue as an annual event series, alternately in Graz and Hamburg. –> Photos from 2019
Tuesday, April 27
Welcome & Opening
12:30
13.00

Key Note I

Jens Meier, CEO HPA Hamburg Port Authority

Key Note II

tba
Session I: Green Ports & Infrastructure
Chair: Karsten Schönewald, CEO Flotte Hamburg
13.45

Vision Zero Emission Port – Curse of blessing for the Port of Hamburg?


Prof. Dr. Jan Ninnemann, Professor of Logistics, Academic Head of B.Sc. Logistics Management, HSBA Hamburg School of Business Administration

Title: tbc

Dirk Lehmann, CEO Becker Marine Systems GmbH & Co. KG, Germany

Sustainable ports in a competitive environment

Dr. Niels Wiecker, Port & Logistics Department, Ministry of Economics and Innovation, Germany

Title & Speaker tba

15:15

COFFEE BREAK
Session II: Ship Efficiency Technologies
Chair: Johannes Oeffner, Fraunhofer Center for Maritime Logistics and Services
15.30

Wind propulsion, market development, the EU WASP project


Gavin Allwright, Secretary at International Windship Association IWSA, United Kingdom

H2020 AIRCOAT project on a passive air lubrication technology – Latest developments

Nils Hagemeister, Fraunhofer CML, AIRCOAT WP 5 Manager, Germany

H2020 CHEK project – Decarbonising shipping by enabling key technology

Alessandro Schönborn, Assistant Professor, World Maritime University Malmö, Sweden

17:00

Day I: Round-up & Close

17:15

End of Day I

18:00

Port Tour – Dinner & Networking
Wednesday, April 28
Session III: Advanced Propulsion & Fuels
Chair: Nicole Wermuth, LEC
9.00

Sustainable, scalable, storable: methanol as shipping fuel – introducing FASTWATER

Prof. Sebastian Verhelst, Gent University, Belgium

H2020 ShipFC project – Title tba


Tore Boge, NCE Maritime CleanTech, Norway

H2020 HyMethShip project – Recent results and project update

Joanne Ellis, SSPA, Sweden, tbc

Title & Speaker tba

10:30

COFFEE BREAK
Session IV: Ship Emission Monitoring & Compliance


Chair: Volker Matthias,

Helmholtz-Zentrum Geesthacht
10:45

Gaps in current regulations and impacts to real-world emissions

Erik Fridell, IVL, Swedish Environmental Research Institute

Title & Speaker tba

Title & Speaker tba

Title & Speaker tba

12:15

COFFEE BREAK
Moderated Panel Discussion
Chair: tba
12:30

-Karsten Schönewald, CEO Flotte Hamburg

-Johannes Oeffner, CML

-Nicole Wermuth, LEC

-Matthias Volker, Helmholtz Zentrum Geesthacht

-Guests, tba

13:15

Forum Round-up & Closing

13:30

End of Day 2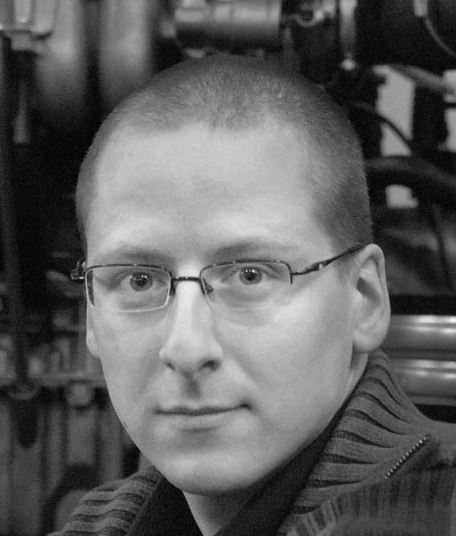 Sebastian Verhelst - Lund University (Sweden) & Ghent University (Belgium)
Sebastian Verhelst is Associate Professor of Combustion Engines at both Lund University in Sweden and Ghent University in Belgium. His research interests are focused on realizing sustainable transportation and the role of combustion engines therein. He has led multiple national and international projects on alternative fuels, in-cylinder heat transfer, and medium speed diesel engines; and currently coordinates the EU H2020 "FASTWATER" project. Dr. Verhelst is the former president of the Belgian Society of Automotive Engineers (UBIA). He has been awarded with the 2005 VDK Prize for Sustainable Development for his PhD, with the 2013 CIMAC President's Award for a paper he co-authored, and with the 2014 SAE Forest R. McFarland Award.
Sustainable, scalable, storable: methanol as shipping fuel – introducing FASTWATER
The EU H2020 project FASTWATER aims to move shipping towards a clean and renewable fuel: methanol. Methanol, as non-sooting fuel burning at low temperatures, enables an immediate reduction in pollutant emissions (short term), and offers a pathway to a climate-neutral synthetic fuel produced from renewables (long term). The project will develop retrofit kits and methanol engines and demonstrate these in a harbour tugboat, a pilot boat and a coast guard vessel. A methanol powered river cruise vessel design is also included, as well as logistics and bunkering, revision of rules and regulations, and crew training.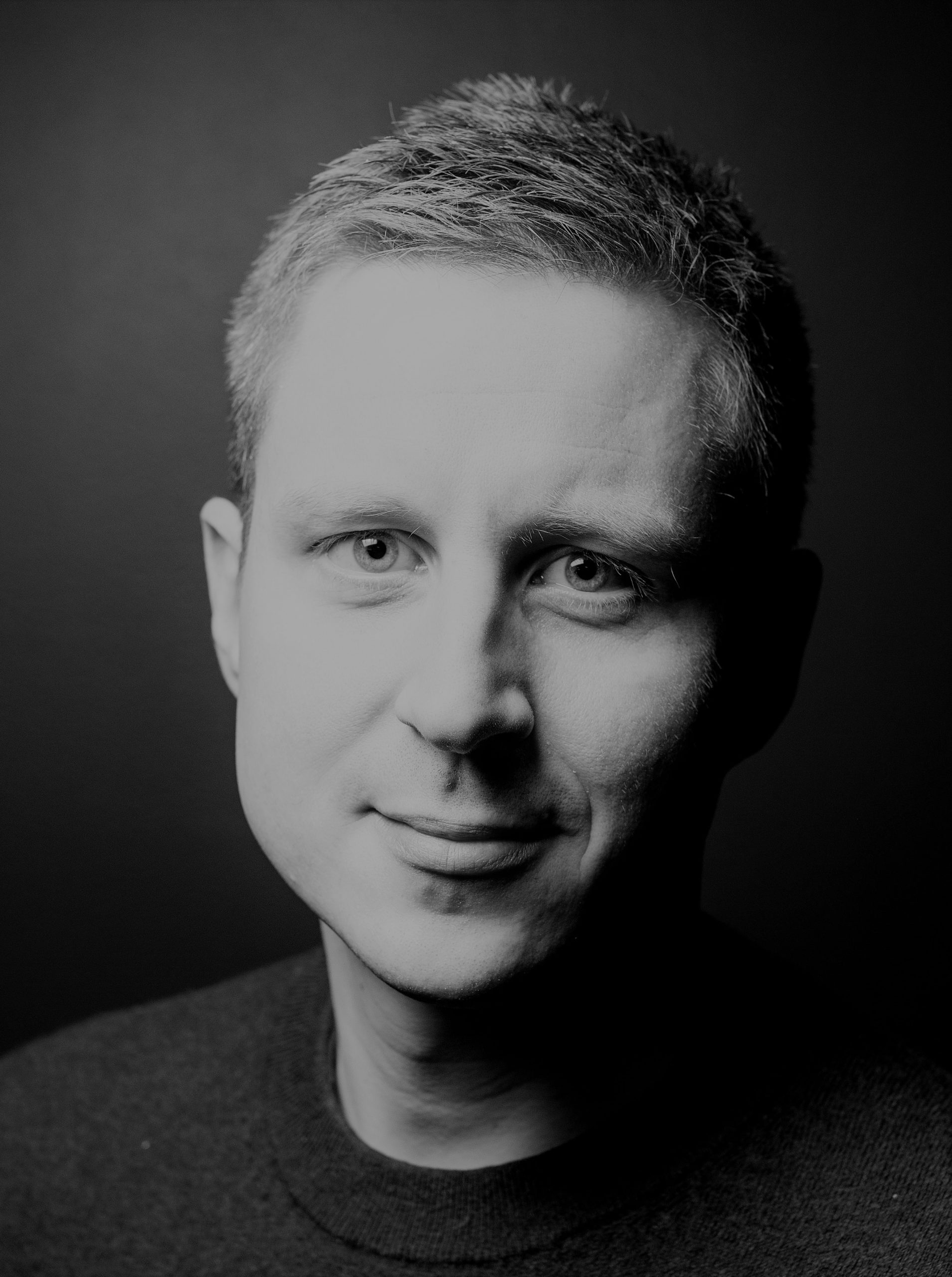 Tore Boge - NCE Maritime CleanTech
Tore Boge of industry cluster NCE Maritime CleanTech is Project Coordinator for the EU project ShipFC, in which we will see the world's first ship sailing on green ammonia. He has extensive engineering background and over 10 years of experience delivering projects within the energy and maritime sector, mainly focusing on innovative solutions and development of new technology. Prior to joining NCE Maritime CleanTech and the ShipFC project Tore Boge worked in Swire Seabed with ground-breaking deep-water salvage projects and delivery of the first ever commercial application of unmanned surface vessels combined with autonomous underwater vehicles. He holds a BSc in subsea technology from Bergen university college, and a MSc in systems engineering from the University of South-East Norway.
.
Creating the world's first green ammonia vessel
The aim of the European innovation project ShipFC is to demonstrate that long-range zero-emission voyages with high power on larger ships is possible. The project will see an offshore vessel, Viking Energy, which is owned and operated by Eidesvik and on contract to energy major Equinor, have a large 2MW ammonia fuel cell retrofitted, allowing it to sail solely on the clean fuel for up to 3,000 hours annually.
For the last couple of years, there has been a lot of interest in ammonia fuel cells within the maritime sector, and Viking Energy will be the world's first vessel able to operate solely on green ammonia. Moreover, socio-technical models and analysis will be performed in addition to a full feasibility study for larger replicator vessels with power demand above 10MW.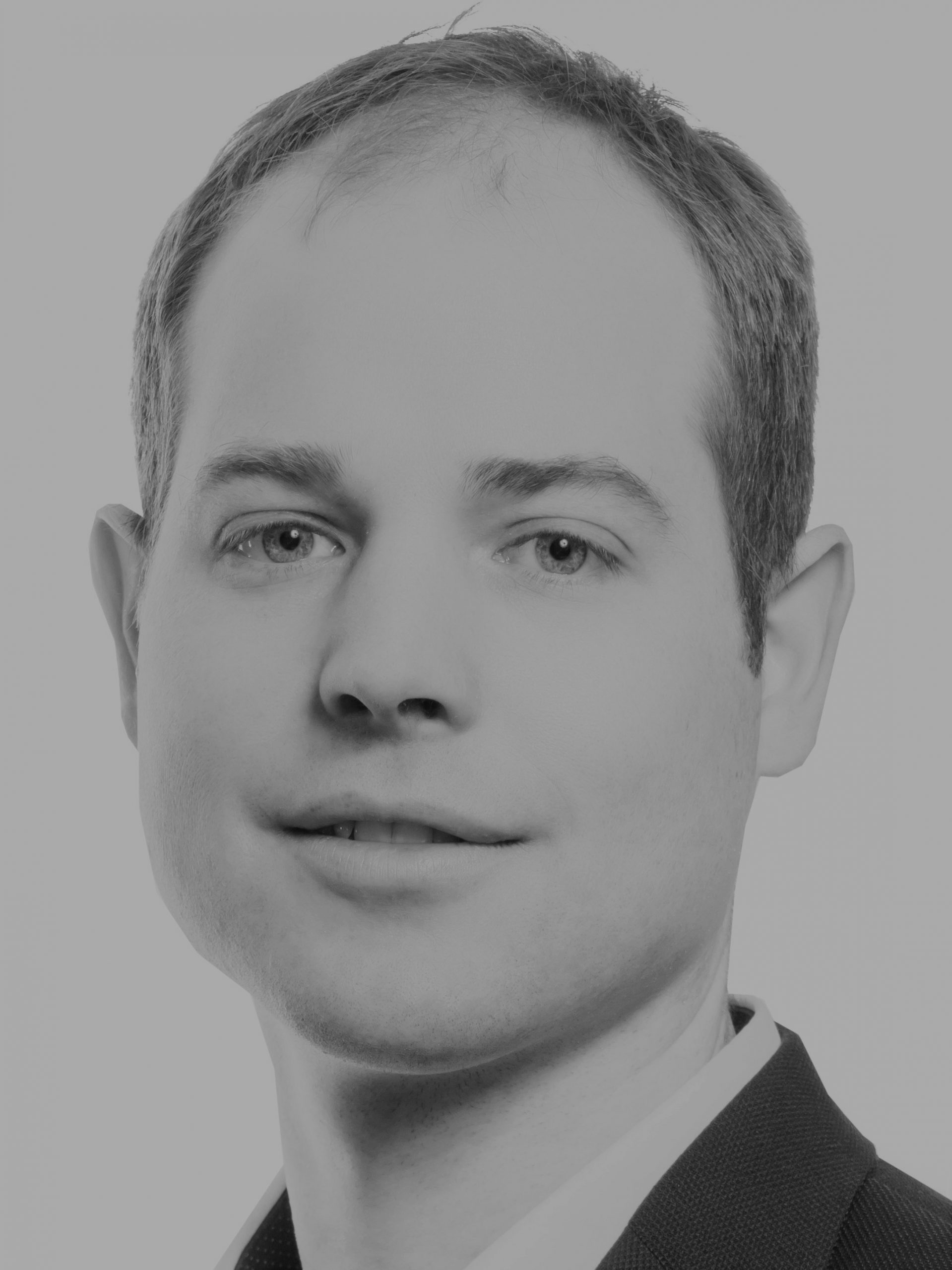 Nils Hagemeister - Fraunhofer Center for Maritime Logistics and Services CML
Nils Hagemeister is a research associate with Fraunhofer CML in Hamburg. He holds a master's degree in naval architecture from University of Applied Sciences Kiel. Nils coordinates the computational fluid dynamics activities at CML and develops performance prediction and weather routing solutions for ships with emphasis on wind-assisted propulsion technologies. Before joining Fraunhofer CML Nils worked as a hydrodynamicist for a naval design and consulting company, where he was involved in the analysis and optimization of ship hulls as well as research and development of innovative energy saving devices. Prior to that, he was in charge of managing the unique Twist Flow Wind Tunnel at University of Applied Sciences Kiel..
Latest developments of the H2020 AIRCOAT project on a passive air lubrication technology (working title)
The presentation will give an update on the latest developments in the AIRCOAT project. Depending on progress and availability this could include results from experimental or numerical fluid dynamic analyses, emission saving estimations and other research areas within the project.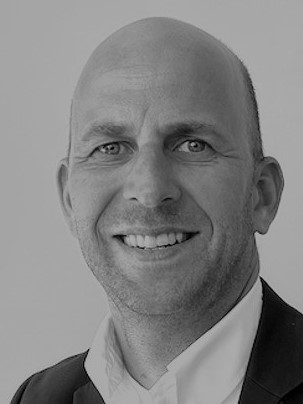 Jan Ninnemann - HSBA Hamburg School of Business Administration
After his studies at Universität Hamburg and Bordeaux Business School, Jan Ninnemann obtained a Graduate Diploma in Maritime and Port Management at the National University of Singapore and completed his doctorate in Hamburg on the topic of seaport competition in Europe. After gaining initial professional experience in various consulting positions, in 2008 Professor Ninnemann founded Hanseatic Transport Consultancy together with Dr. Thomas Rössler, a strategy and management consultancy firm for transport, traffic and logistics. He volunteers as a member of the Executive Committee of Deutsche Verkehrswissenschaftliche Gesellschaft (DVWG, German Association of Transport Sciences).
His research focus is on maritime logistics chains. Thanks to his research activities, he has acquired expert knowledge in the field of seaport competition, seaport hinterland traffic and digitization in the maritime industry.
Vision Zero Emission Port – Curse and blessing for the Port of Hamburg
The Port of Hamburg is located in the middle of the city. This distinguishes it from many of its global and European competitors. At 7,105 ha, the port occupies about 9.4 per cent of the area of the city-state of Hamburg. This has two direct consequences: There is a discussion about the use of the limited land resources, also in interaction with the neighbouring, urban districts. In addition, the framework conditions and emissions of the port in the city play a major role in its acceptance by the population. For the successful development of the Port of Hamburg in the coming years, a clear strategy is therefore required with regard to the issues of space efficiency and emission reduction. However, the port's urban location not only leads to challenges, it also allows innovations to emerge in the port environment.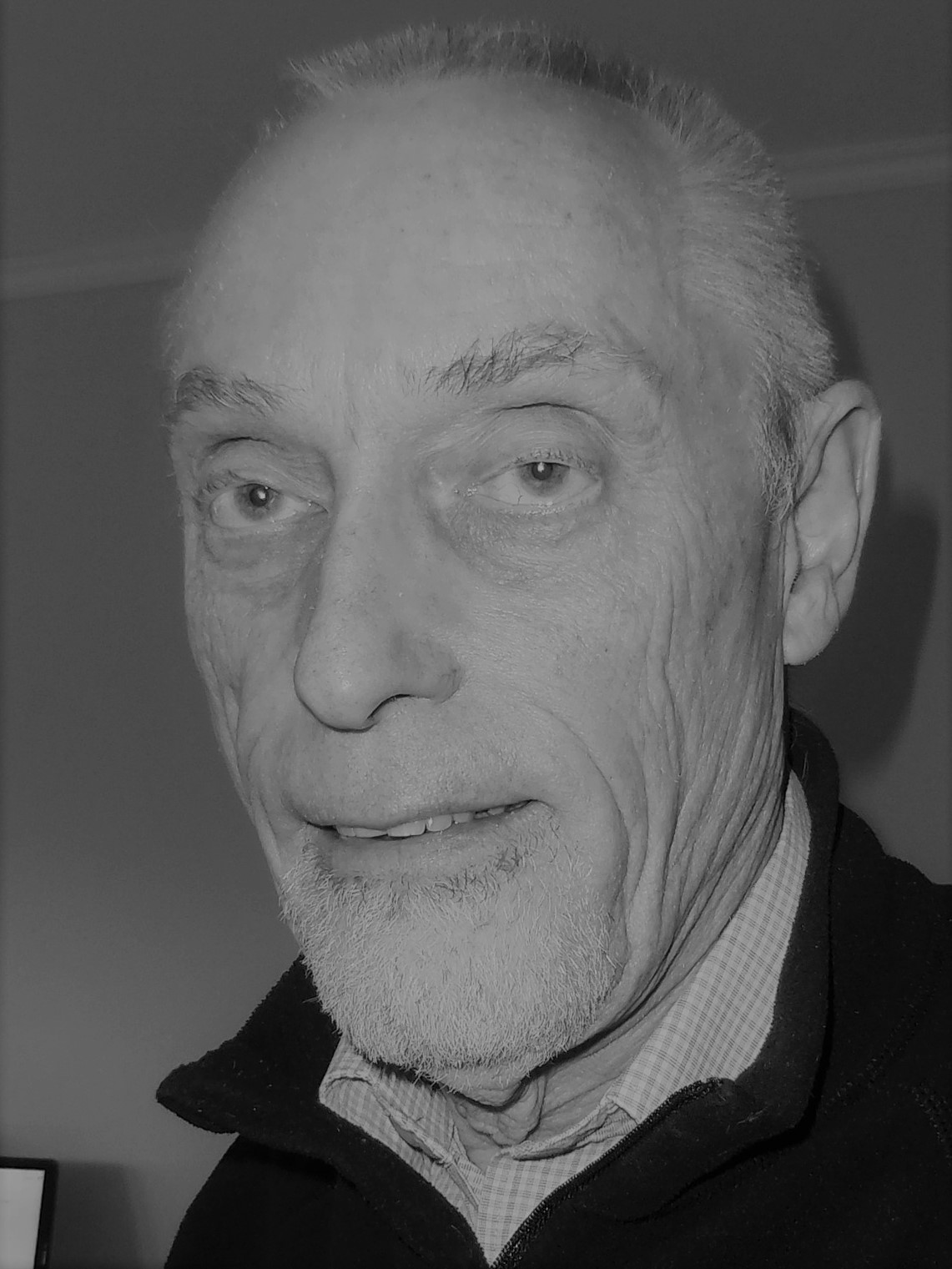 Alan Bliault - Aeromarin
Alan is a Naval Architect and Fellow of the Royal Institution of Naval Architects. After graduation he spent several years working on Air Cushion Vehicles with Vosper Thornycroft in the UK. He moved on to offshore loading buoys, and then to hydrodynamic engineering for the world's first Tension Leg Production Platform at Conoco's Hutton field. He moved to Shell in Norway to work on the Troll, and Draugen field developments. After this he lead work on subsea flowlines and risers, FPSOs, and FLNG, before leading onshore projects in Gabon. He returned to Norway to participate in development of subsea gas compression for Ormen Lange field, and other developments. Before retiring in 2016 he spent three years as an internal auditor for the central organisation reviewing major projects worldwide.
In parallel to his work for Shell, since 1994 he has worked on a series of text books covering Air Cushion Technology and High Speed Marine Vessels together with Professor Liag Yun of MARIC in Shanghai. The last book focussed on air lubrication and air cavity vessels. Completing this work has given him an overview of the current status of the technology..
Improving ship performance with air lubrication – Challenges and advances
The resistance of a vessel can be significantly reduced if the boundary layer is 'lubricated' or even separated from the hull surface. Reduction in resistance is a key driver for minimising installed power and energy consumption. Presently the potential for lowering emissions is also a strong driver. There are a range of mechanisms and that have now been successfully developed and applied in practise for resistance reduction. This presentation will outline the range of mechanisms so far studied and the results that have been verified, from air bubbling, and air sheet, to air cavities. The requirements differ from large vessels such as cruise liners and LNG carriers, to smaller high speed passenger vessels and so the concepts applied differ, and their interaction with stability and seakeeping. Some examples will be outlined. The current status of this technology will be discussed, and current drivers for future development.
.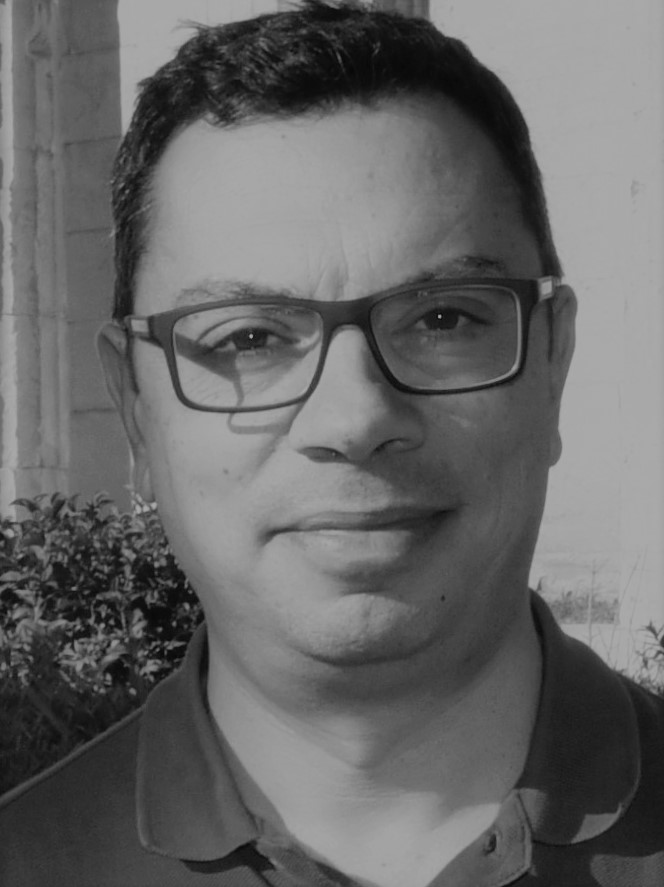 Leonidas Ntziachristos - Aristotle University Thessaloniki
Leonidas Ntziachristos is Professor of Mechanical Engineering at the Aristotle University Thessaloniki. His research interests include pollutants formation and control, exhaust aerosol sampling and characterization, and emission models and projections development. Currently, he works on the development of aerosol instrumentation and sensors for exhaust aerosol characterisation as well as models for the calculation of air pollutants and greenhouse gases from transport modes.
Technical possibilities to monitor vessel emissions explored in the SCIPPER project and their impact
SCIPPER is a European project which aims at deploying state-of-art and next-generation measurement techniques to monitor emissions of vessels under their normal operation. This presentation shows the techniques used in two campaigns in the EU and how the project aims at assessing the impacts of deploying monitoring methods in improving air quality.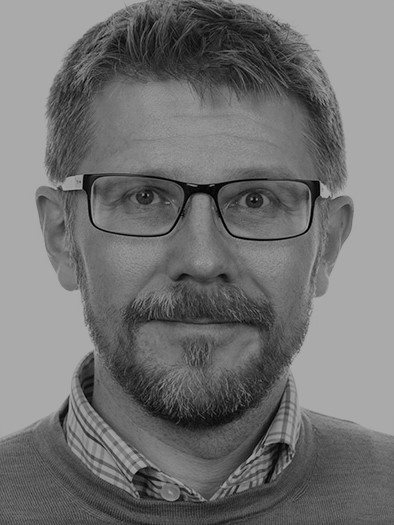 Martin Ericson Borgh - SSPA Sweden AB
Martin is a Naval Architect (MSc) with 20 years of experience. After 7 years at the Defence Material Administration working with Radar Cross Section and other above water signatures he joined SSPA in 2008. The last six years he has been involved in numerous projects aiming to reduce the environmental foot print of ships and boats. Measures studied involve operational changes to reduce energy use, electrification and other means to increase energy efficiency as well as change to fuels and energy sources with lower effective carbon emission values.
Martin has been the subproject manager for the studies of the design and integration of the HyMethShip energy system in the case study vessel – a RoPax on the route between Gothenburg and Kiel.
The HyMethShip zero emission energy concept
The HyMethShip project is funded from the Horizon 2020 programme (grant agreement no 768945) with the aim to develop a hydrogen energy system using E-methanol as the hydrogen carrier. The overall goal is to create a zero CO2-emission system with higher energy efficiency possble compared to post-combustion CO2 capture can offer.
We will give an overview of the HyMethShip-project:
Goals, funding and the structure and partners of the project
Project status
Results so far in brief
Remaining deliverables and work until end of project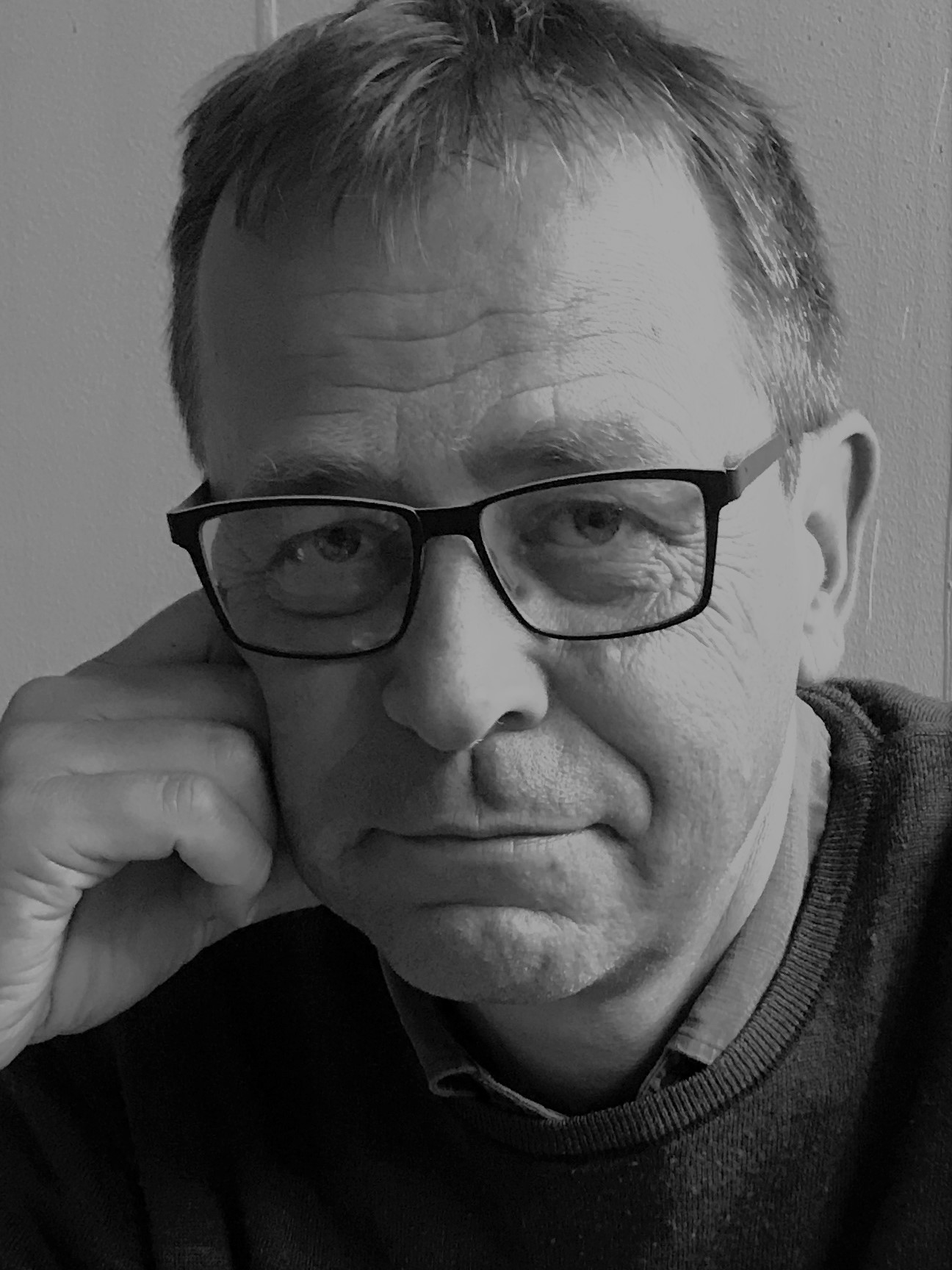 Erik Fridell - IVL Swedish Environmental Reserch Institute
Dr. Fridell obtained a PhD in physics in 1993 and is assistant director and team leader for the Transport and Mobility group at IVL Swedish Environmental Research Institute and Adjunct Professor in Maritime Environment at Chalmers University of Technology. He has long experience on research about emission to air from traffic including emission modelling and research on emission abatement strategies. Recent research interest also includes scenario development, policy instruments and assessing impact on environment and health with a focus on new fuels and shipping. He has a wide experience regarding development and application of various methodologies for calculating and streamlining fuel consumption and air emissions for the transport sector. He has published over 100 research papers, several book chapters and public reports.
How to make emission regulations for NOX and SOX work
This paper discusses gaps related to emission regulations for ships with a focus on enforcement. Several gaps have been identified, some of them are regulatory gaps that typically include negative side effects of abatement technologies that could be addressed by policymakers. Other gaps relate to the enforcement of regulations. An important identified need is the development of onboard exhaust gas sensors that can be used in an enforcement context. These include NOX and ammonia sensors downstream an SCR, methane sensors for LNG engine exhaust and BC sensors for potential coming regulations on soot emissions from ships. Also methods and protocols for remote surveillance should be developed further. Enforcement regulations should ensure reliable performance over time, upstream and downstream of any abatement technologies.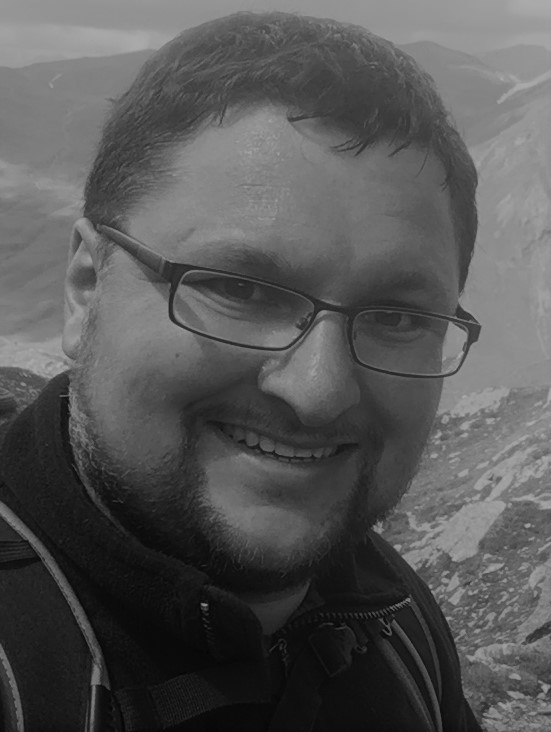 Andreas Weigelt - German Federal Maritime and Hydrographic Agency (BSH)
Andreas Weigelt holds a PhD in meteorology and is working as a scientist at the German Federal Maritime and Hydrographic Agency (BSH). Before moving to BSH in 2015, he worked at the Leibniz Institute for Tropospheric Research (TROPOS) in Leipzig and at the Helmholtz Zentrum Geesthacht (HZG). At BSH he leads the German ship emission measurement network. In the past 17 years he gained experience in various atmospheric trace gas and Aerosol measurements at ground based, ship based and airborne platforms. He contributes to several international atmospheric research projects like SCIPPER, CompMon, MeSMarT, GMOS and CARIBIC.
The German ship emission monitoring network in an international context
In this talk the German ship emission monitoring network will be introduced as part of the European monitoring network. The remote measurement method will be explained and some general statistics on observed comliance rates according to MARPOL Annex VI will be shown. Finally the link to current activities in the SCIPPER project and new developments in the Bonn Agreement will be shown.
.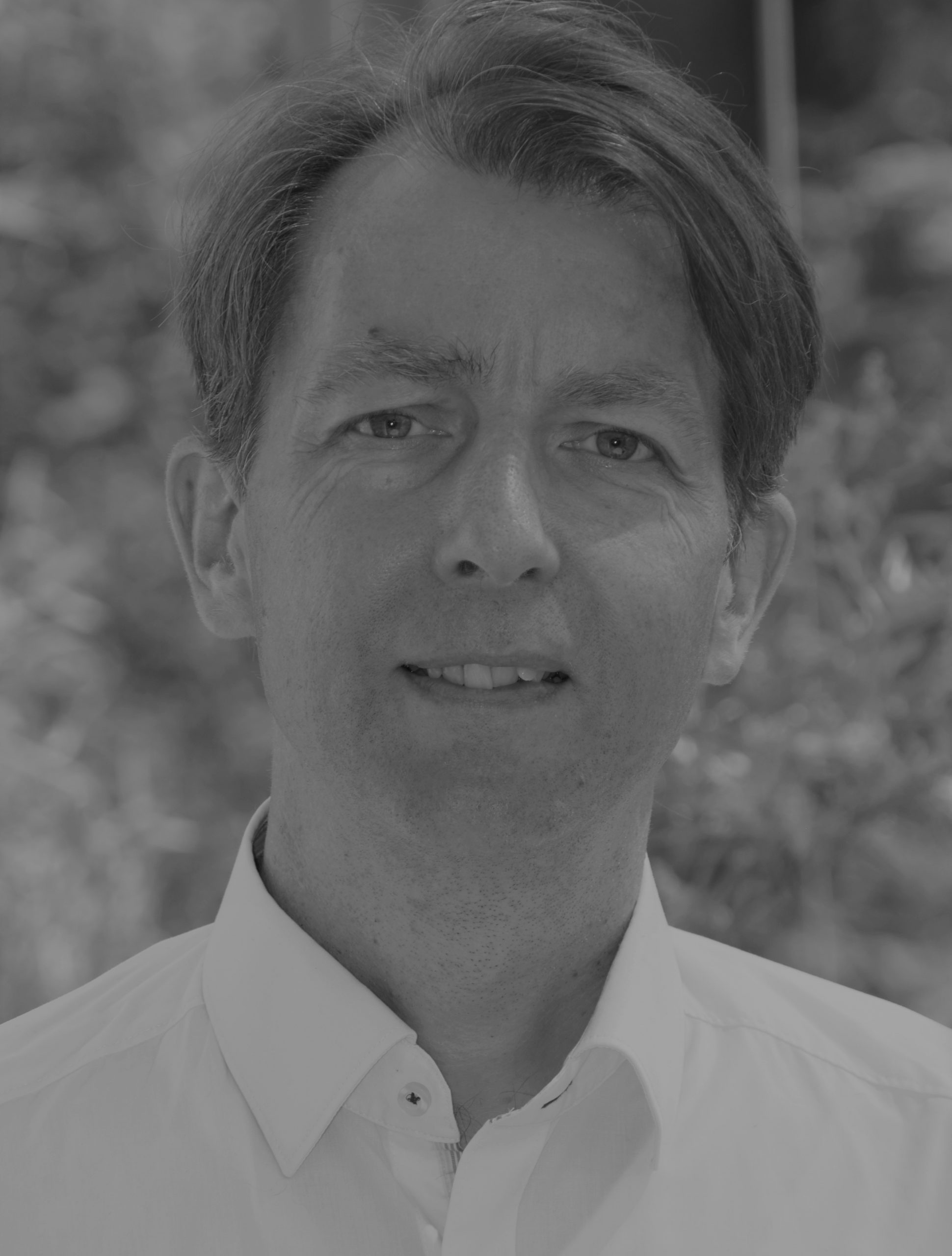 Volker Matthias - Helmholtz-Zentrum Geesthacht Center for Materials and Coastal Research
Volker Matthias is Head of Department Chemistry Transport Modeling at Helmholtz-Zentrum Geesthacht Center for Materials and Coastal Research. His research focus is on emissions, transport and transformation of pollutants in the atmosphere and the application of complex three-dimensional models to get a comprehensive picture of the state of the atmosphere and its constituents. Currently his main interests are the effect of ship emissions on air pollution and nitrogen deposition in Europe. He participated in several national and European projects and is author of more than 80 scientific papers and contributions to books. He teaches topics related to atmospheric chemistry at the University of Hamburg and Leuphana University Lüneburg.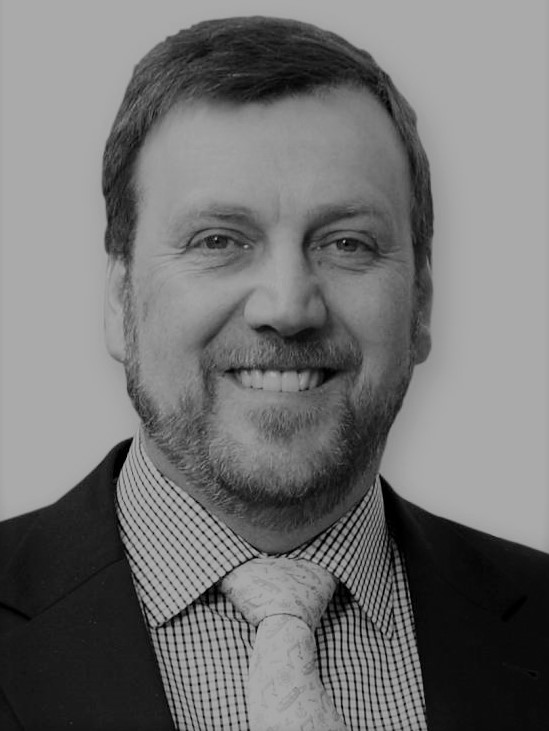 Dirk Lehmann - Becker Marine Systems
Dirk Lehmann was born in Hamburg in 1963, is married and has three children. Mr. Lehmann holds a degree in engineering ("Dipl.-Ing.") from the Military University in Hamburg with a specialization in shipbuilding from TU Hamburg-Harburg. Since 2001, Mr. Dirk Lehmann has been a shareholder (70%) and Managing Director of Becker Marine Systems. He is responsible for their overall business strategy and sales. During his time as Managing Director, Mr. Lehmann has redefined Becker´s strategy
and substantially increased revenues, staff numbers and profitability. Since 2015, he is founder of several enterprises in the field of green mobility. Mr. Lehmann is vice president of the Association of European Ship Suppliers and Shipyards (Sea Europe), a member of economic affairs committee
("Wirtschaftsausschuss") of the City of Hamburg and member of the board of Schiffbautechnische Gesellschaft e.V. (STG).
Emission Reduction in Shipping. An Overview what can be achieved with different ship types and sizes
Different types of ships in different regions cannot use the same technology and fuels in
order to achieve significant emission reductions. The variety of regional emission
legislations and political directions in the choice of fules and the existance of funding
schemes is not making things easier for shipping companies or the technology
providers. This makes it hard to say which fuel and which technology is the best for
shipping. Today we know that there is not only one solution, but that there are many
technologies and fuels. All of the available possibilities need to be double checked for
each project. One thing is in common: sailing green is more expensive than today's
mostly oil fuel related transportation methods. The author wants to give a brief
overview of the current possibilites to build and sail emission-free with different ship
types and sizes.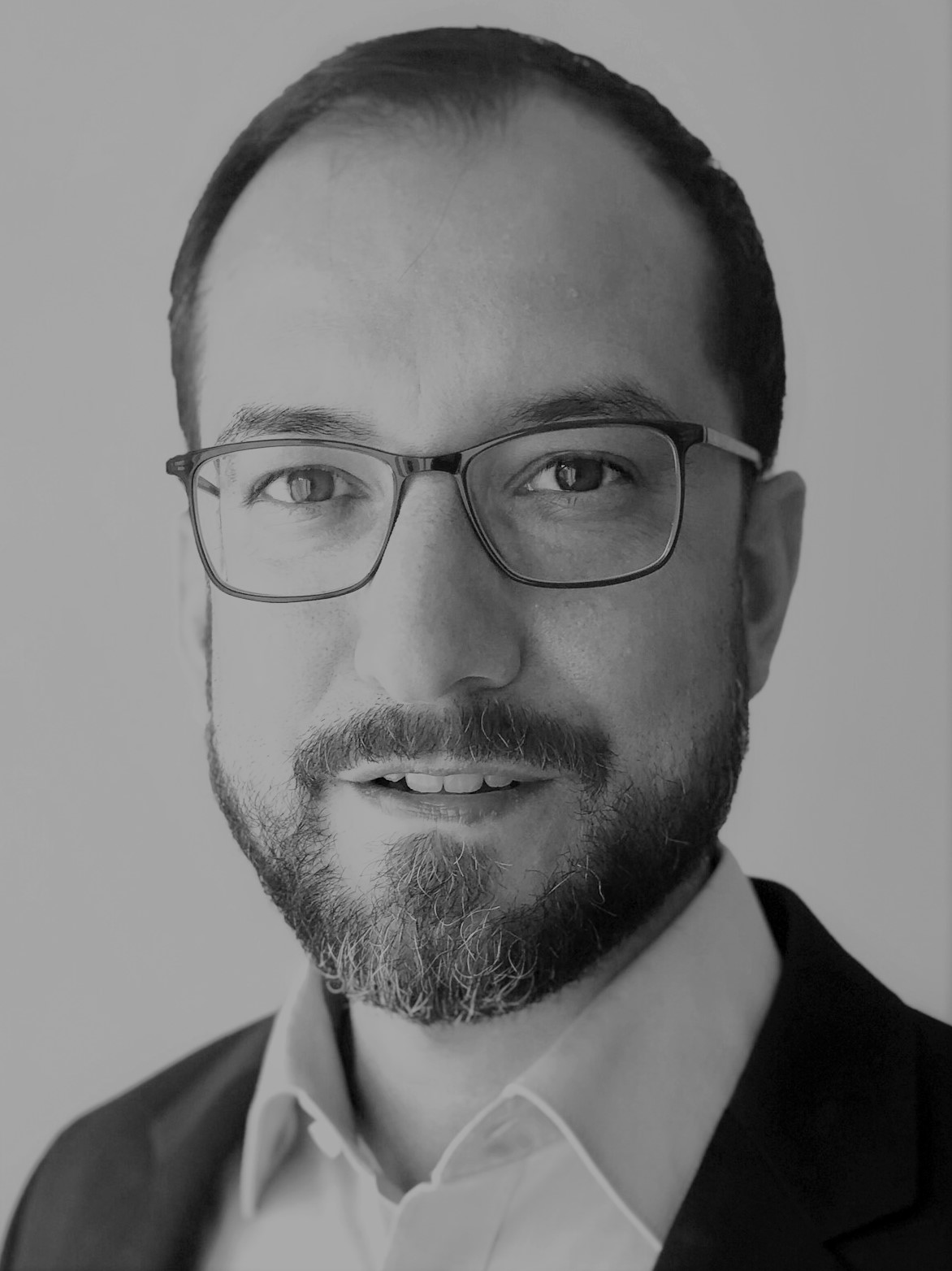 Niels Wiecker - Ministry of Economy and Innovation
Niels Wiecker is Director of Port and Logistics at the Ministry of Economy and Innovation, Hamburg. His main focus is innovation in the maritime sector and in logistics. He obtained a Ph.D. for his work on the economic history of trade and ports in the Atlantic. He served with political decision makers at Deutscher Bundestag and became Personal Assistant to the First Mayor of the Free and Hanseatic City of Hamburg in 2011. In 2012 he joined the Ministry of Economy, Transport and Innovation as Head of the Minister's office. Since 2019 he is responsible for port and logistics.
.
Sustainable ports in a competitive environment
Ports play an essential role in the movement of goods and passengers around the globe as a link between sea and land and are vital to the economy of the cities and regions within which they are located. In the coming years ports will also need to contribute to decarbonization in order to help achieve the climate targets. At the same time competition between ports has dramatically increased in recent years. Hamburg is a pioneer in the area of sustainability in the port with actively pursuing the goal of reducing emissions of ships while at berth. The lecture will highlight the opportunities and challenges of increasing the port's sustainability while maintaining its competitiveness and efficiency. Topics such as onshore power supply (OPS), the need for a level-playing-field and the potentials of digitalization will be presented.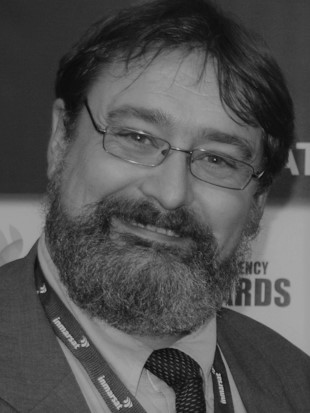 Gavin Allwright - International Windship Association (IWSA)
Gavin Allwright is the Secretary General of the International Windship Association (IWSA). a grouping of 130+ maritime companies and wind propulsion experts working to promote and facilitate the uptake of wind propulsion solutions in commercial shipping. His policy work requires regular attendance at IMO, EU and national government level meetings and he sits on the stakeholders advisory committee for the MTCC network at IMO.
He is also a non-executive board member for the World Wind Energy Association, an advisor on various shipping decarbonisation projects and a regular guest lecturer at the UN World Maritime University among others. Gavin holds a Masters degree in Sustainable Development, specialising in small scale sustainable shipping and logistics in developing countries and was an expert reviewer for the IPCC special report on 1.5C climate change.
Re-Wind not Rewind: Wind Propulsion & Decarbonisation
Direct wind energy as propulsion for ships has a long history, however the resurgence in wind propulsion isn't based on nostalgia, but firmly rooted in economic and environmental imperatives. What industry can ignore an free energy source that is abundant, delivered to the point of use without new infrastructure or storage, available worldwide today and harnessed using state-of-the-art tech available now. How does wind fit into decarbonisation pathways? What is the current market status and forecasts for growth? How are remaining barriers to scaling wind being tackled with the latest project news, collaborations etc.?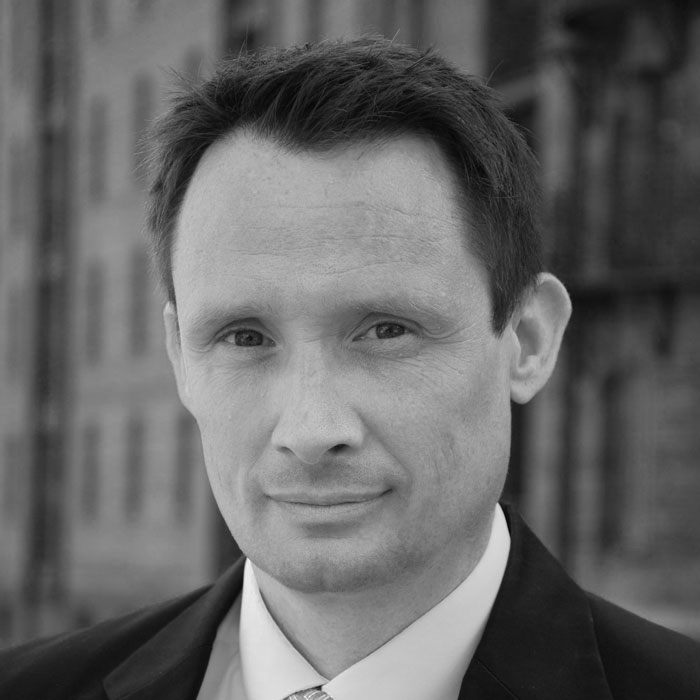 Karsten Schönewald - Flotte Hamburg
Karsten studied engineering in Kassel (Germany) and closed his formation with a degree as welding engineer. After his initial employment with German Railways (Deutsche Bahn), he has been working for the Hamburg Port Authority (HPA) for the past 10 years. Since 2016, he has been responsible for the ship fleet of the HPA and developed the concept of a fleet management for the City of Hamburg. In 2017, he became Managing Director of the newly formed Hamburg Fleet (Flotte Hamburg), a daughter company of the HPA. Karsten is responsible for the environmentally friendly orientation of the fleet.
An urban fleet turns green
The Hamburg Fleet operates about 50 ships for the use around the Port of Hamburg, including typical "work ships" (small tug boats, etc.), as well as pilot boats, police boats and fire boats. The consolidation of these different ship categories is a unique project in Germany.
Since the Port of Hamburg is located in the city center, environmental friendliness is a highly important issue. The Hamburg Fleet takes on the pioneering role and is engaged to lead by example.
The underlying concept for an environmental – friendly operation of the fleet will be presented in the lecture.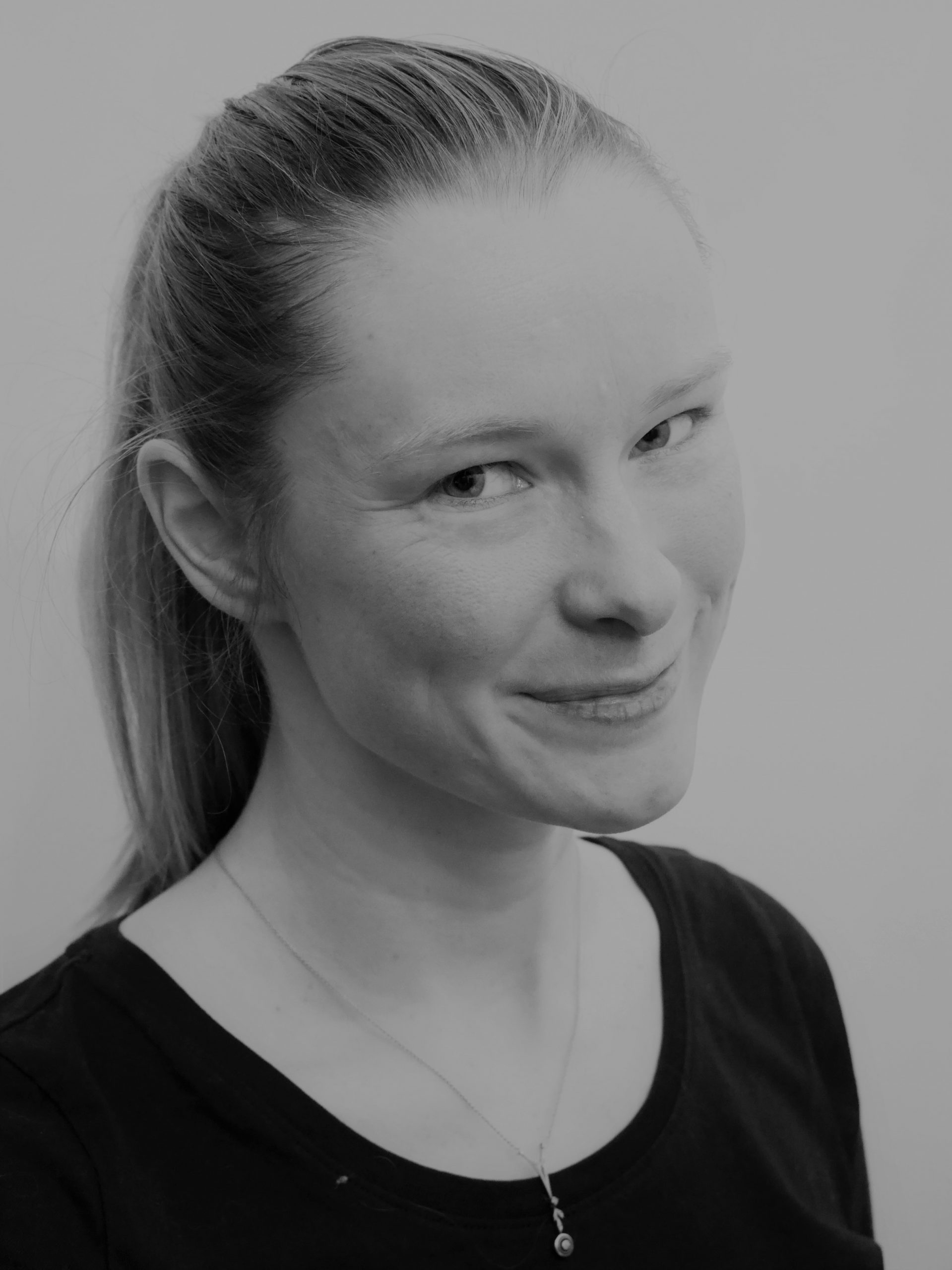 Constance Ugé - Fraunhofer-Center for Maritime Logistics and Services
Constance Ugé is 35 years old and works as a research assistant at the Fraunhofer-Center for Maritime Logistics and Services in Hamburg. She joined the navy as an officer after graduating from high school and served on different naval ships as an officer of the watch. She therefore studied nautical science in the navy, got her patent and went to sea for several years. After her 12-years of service she studied marine engineering as a postgraduate course in Australia. She  worked as a design engineer in a large German shipyard and is now employed at the CML for two years. She is in charge of the EmissionSEA project, in which the determination of fuel consumption and ship emissions from AIS data in order to make ships more efficient and environmentally friendly is adressed.
Monitoring CO2 Emission from Shipping
The short presentation will adress different on board monitoring methods, emission regulations and the dealings with them. Afterwards the project EmissionSEA will be presented, which aims to determinate the fuel consumption and ship emissions from AIS data in order to make ships more efficient and environmentally friendly.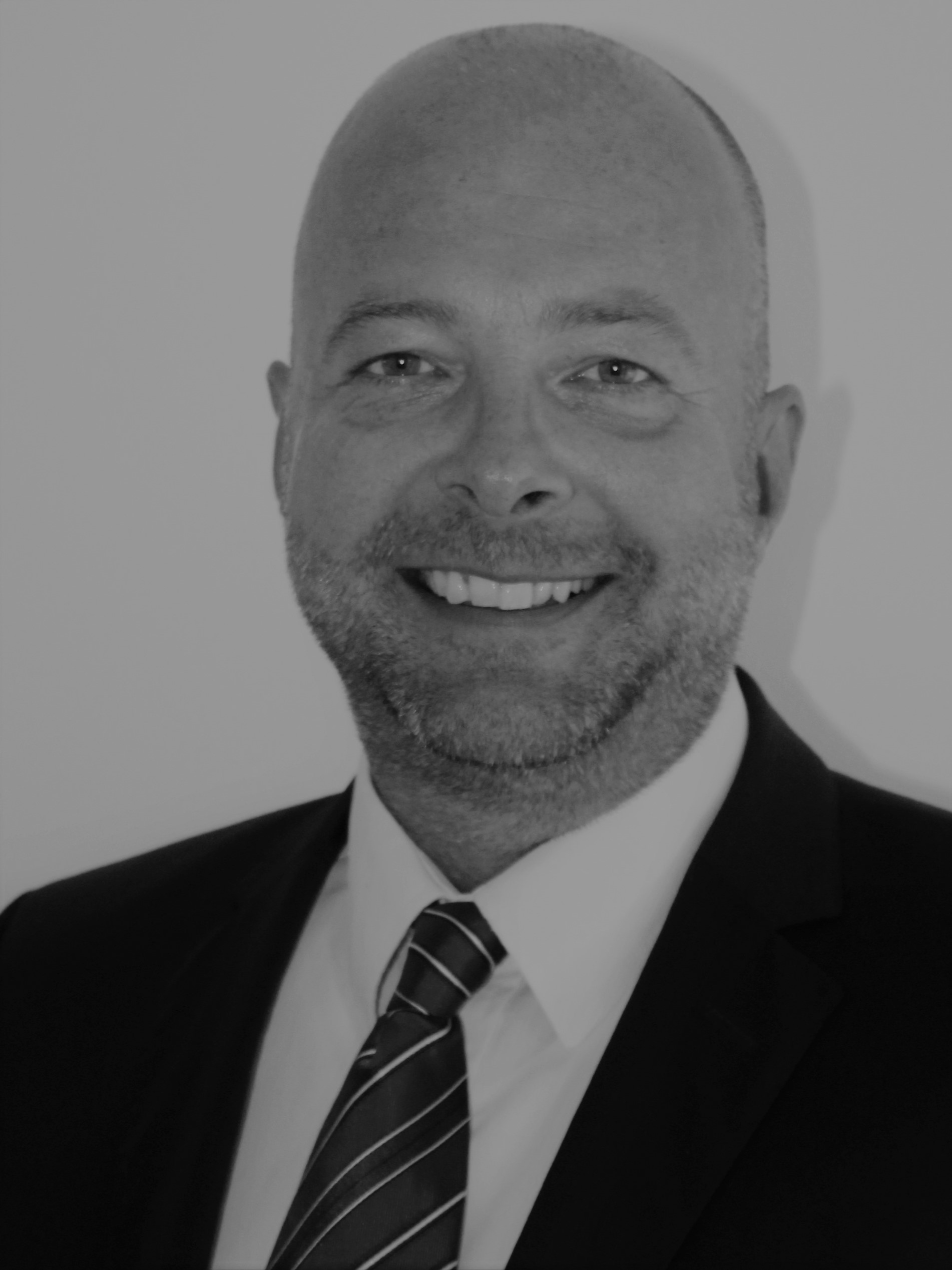 Jan Kelling - HASYTEC Electronics GmbH
Jan Kelling, Co-Founder of HASYTEC, owns 8 years of experience in environmental friendly anti-fouling solutions in shipping and was the first mover bringing ultrasound based anti-fouling into german markets. HASYTEC is a German based clean-tech company group, with the major goal to provide sustainable solutions which enable the shipping industry to reduce the impact on the maritime environment and gain cost benefits at the same time. HASYTEC`S first system, the awards winning DYNAMIC BIOFILM PROTECTION, avoids all kinds of marine growth and fouling on all liquid carrying surfaces by using an innovative ultrasound based working principle. HASYTEC is member of the CHEK consortium.
"Decarbonising shipping" by enabling key technology symbiosis on real vessel concept designs: A preview of the consortium CHEK / Horizon 2020
The presentation will provide an overview of the EU funded CHEK consortium and its partners and the task to design a maximum decarbonised future vessel. Preview will show concept ideas of key technology symbiosis and planned real vessel tests.
.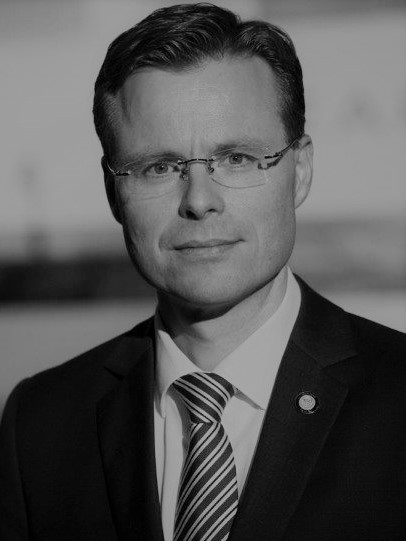 Torstein Stirre - DNV
Torgeir Sterri is the Maritime Regional Manager West Europe at DNV, a role he took up in 2018. Based in Hamburg, he is responsible for all DNV maritime operations across the Region which includes Area Germany, Switzerland and Austria, Area Benelux and France, Area UK & Ireland, Area Iberia, Italy and Malta, as well as the Hamburg Advisory unit.
With more than 20 years' experience in the global maritime industry, Mr Sterri has held a variety of managerial positions in DNV, including the role of Maritime Regional Manager and Chairman for Greater China, one of the most strategically important regions for the DNV Group. Based in Shanghai, he was responsible for overseeing, strengthening, and growing DNV's maritime business across the region.
A naval architect, Mr Sterri graduated from the Norwegian University of Science and Technology (NTNU) and has a strong technical background in areas such as plan approval, ship newbuilding, ships in operation and certification of materials and components. He also has experience of sailing as a captain on ferries in Oslo.
Flexible decision-maxing towards a multi-fuel future
The maritime industry is undergoing a rapid transition to a decarbonized, digitally smart future. However, the new technologies and fuels that the industry is leaning on to address future challenges are calling for a new approach to safety. In addition, the regulatory landscape is getting even more complex with new key stakeholders (such as charterers and ship-financing institutions) who are disrupting the industry by setting highly ambitious decarbonization goals. This keynote address will focus on the wide range of opportunities and challenges to key-decision makers as the shipping industry gears up for a decade of transformation.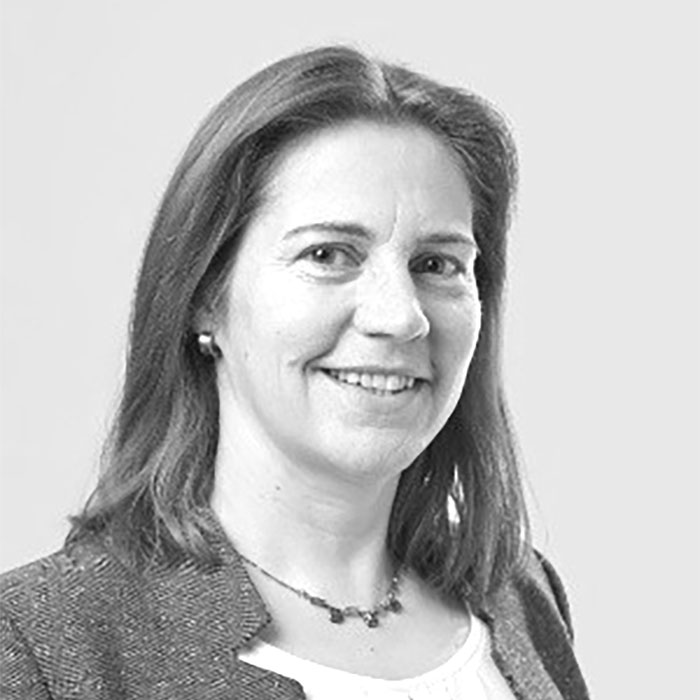 Nicole Wermuth - LEC GmbH
Nicole Wermuth studied Mechanical Engineering at the Technical University of Braunschweig and graduated with a Doctorate degree. She completed her postdoctoral studies at the University of Michigan, Ann Arbor, focusing on laser diagnostics in internal combustion engines. Prior to joining LEC GmbH as Technical Project Leader in April 2018, she held various positions in engine research and development in the automotive and the power generation business.
HyMethShip – On the way to zero emission shipping
HyMethShip is a cooperative R&D project funded by the European Union's Horizon 2020 research and innovation program. The project aims to drastically reduce emissions while improving the efficiency of waterborne transport. The HyMethShip system has the potential to achieve a reduction in CO2 emissions of up to 97 % and practically eliminate SOx and particulate matter emissions. NOx emissions will fall by over 80 %, safely below the IMO Tier III limit. An overview of the concept and first results of HyMethShip will be presented.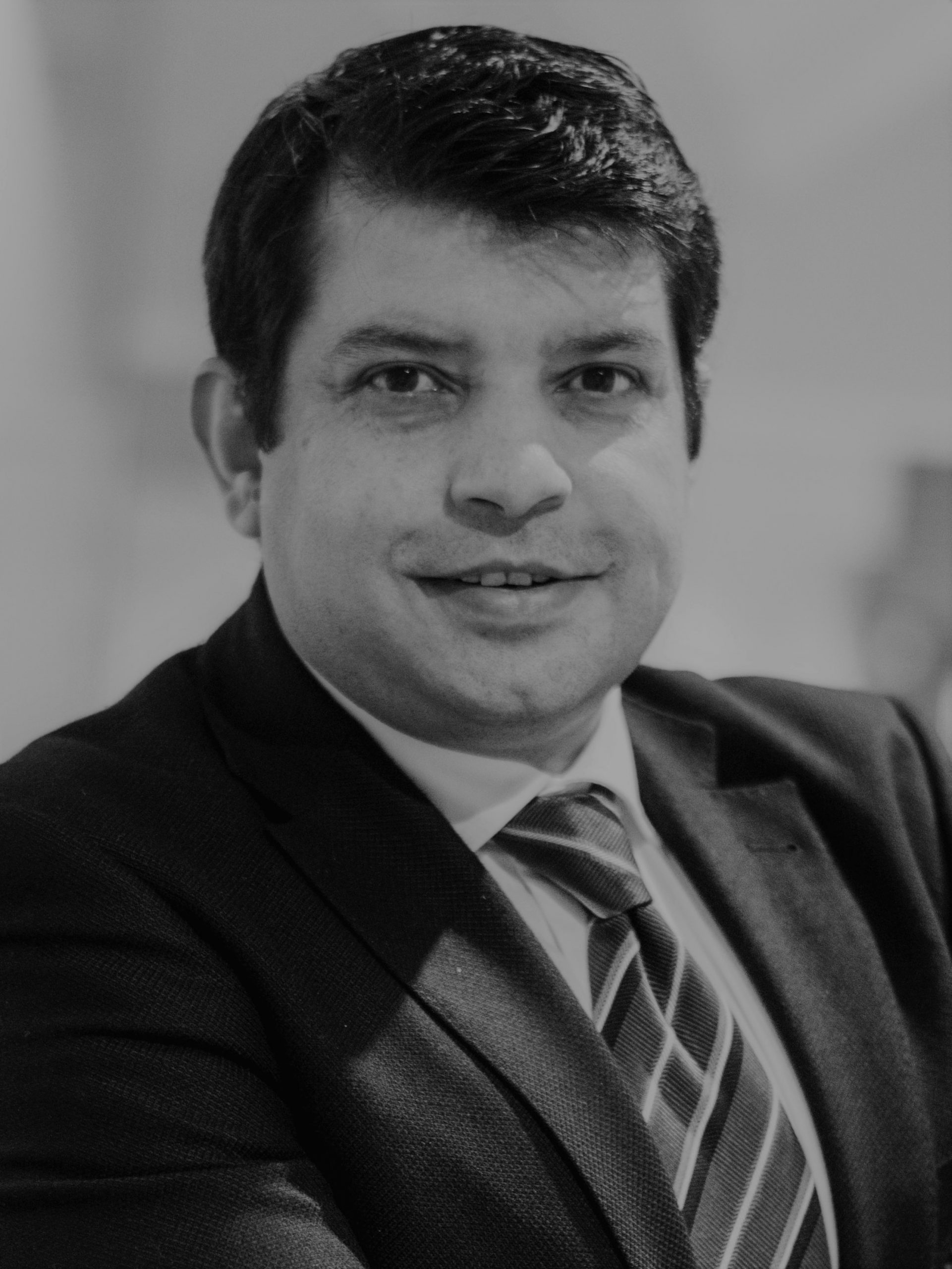 Asif Ansar - DLR German Aerospace Center
Dr. Asif Ansar is Head of High Temperature Systems and Processes group at the German Aerospace Center (DLR), Stuttgart. The group has two decades of research experience on fuel cells and electrolysers with extensive experimental facilities in laboratory and in pilot size range. Dr. Ansar also sits on the Roadmap Leaders Committee of 'Hydrogen Europe' for 'Decarbonizing Industry using Clean Hydrogen'. He attained his PhD from the University of Limoges, France in 2004.
Electrochemical processes and energy systems towards step-wise emission reduction of the marine transport
A paradigm shift is needed both in on board energy systems and in the marine fuels to reduce the emissions from waterborne transport and to comply with the IMO strategy and regulations of the Emission Control Areas (ECAs).
Electrochemical processes and energy systems can offer some solutions. Consortium of NAUTILUS project, funded by H2020, is developing a pilot marine genset using LNG as fuel. This highly efficient and dynamic genset consists of Solid Oxide Fuel Cell (SOFC) coupled with battery and will be hybridized with the existing Internal Combustion Engines (ICE). The technology and the concept enable a step wise scale-up through mild hybridization, balanced hybridization and full replacement of the ICEs. A complete integrated design and digital-demonstrator of the on-board energy system of a size between 5 to 60 MW is under development. A demonstrator of the genset of 80 kW is being developed which will be marine certified and will be validated at DLR and by shipyards. Overall, the technology has the potential to reduce CO2 emissions by at least 40% and particulate emissions by 99% in a vessel meeting the targets of 2030. However, to achieve targets beyond 2030, the LNG will need first blending with bio-methane and e-methane and then potentially a complete transition towards synthetic sustainable future fuels should occur. For this reason, NAUTILUS genset is designed for fuel flexibility. Besides on-board energy system, DLR is also working on integrated approach for electrochemical synthesis of future fuels, which will be presented.