Landespreis Energy Globe STYRIA AWARD 2022
We can rejoice!
Our project HyMethShip – Green Revolution on the High Seas, was awarded in the category Research.
The victory went to the Chair of Nonferrous Metallurgy at the University of Leoben, with the development of a new, innovative process for the sustainable recovery of critical elements from lithium-ion batteries. Congratulations!
Die GEWINNER 2022 – Technik Steiermark – Land Steiermark
#EnergyGlobeSTYRIAAWARD2022 #LEC #HyMethShip #greenshipping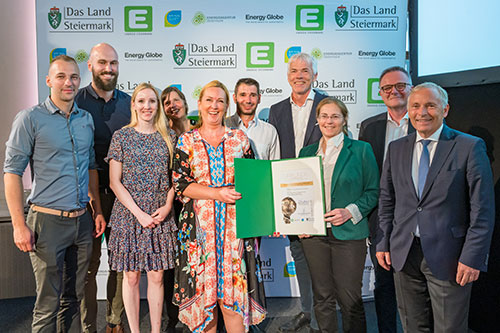 Andreas Wimmer (4.v.re) mit Projektteam vom LEC GmbH, Rubrikpaten Christian Purrer (Energie Steiermark)
© Johannes Gellner