LEC'S christmas donation 2020 for the women's shelters in Styria
The UN campaign @orangetheworld raised awareness of violence against women around the world through December 10th. Many buildings throughout Austria were therefore glowing in orange, including the LEC test bench building on the Inffeldgasse campus of Graz University of Technology.
The support of this concern by the LEC was not only ideally done by means of the orange coloring of the LEC test bench building. LEC's managing director Andreas Wimmer: "Instead of sending Christmas cards, the LEC this year made a donation to the association of women's shelters in Styria." The "Verein Frauenhäuser Steiermark" is a non-profit sponsoring association that currently operates two women's shelters in the province of Styria (Graz and Kapfenberg) and offers immediate aid to threatened and abused women and their children.
Michaela Gosch, managing director of the association: "Women affected by violence who have found protection with us often need money that we can hardly cover from our budget. We need donations for example to finance our clients' bail for an apartment or we can give them a little start-up help, put together initial emergency packages with clothing and hygiene items for the women and their children, and go on excursions with the children. Therefore, donations are very important for us in order to be able to help women and children in the short term."
LEC stands for the advancement of women in research
Andreas Wimmer: "As a research facility in the field of mechanical engineering, the LEC has 18 percent women in the scientific staff. I believe that this also makes us a role model in the area of ​​gender diversity and also a very family-friendly, multicultural and interdisciplinary employer. The ideal support for the international Orange the World campaign and the donation to an association that actively helps victims of violence against women with its women's shelters are therefore a matter of course for the LEC and all of its employees."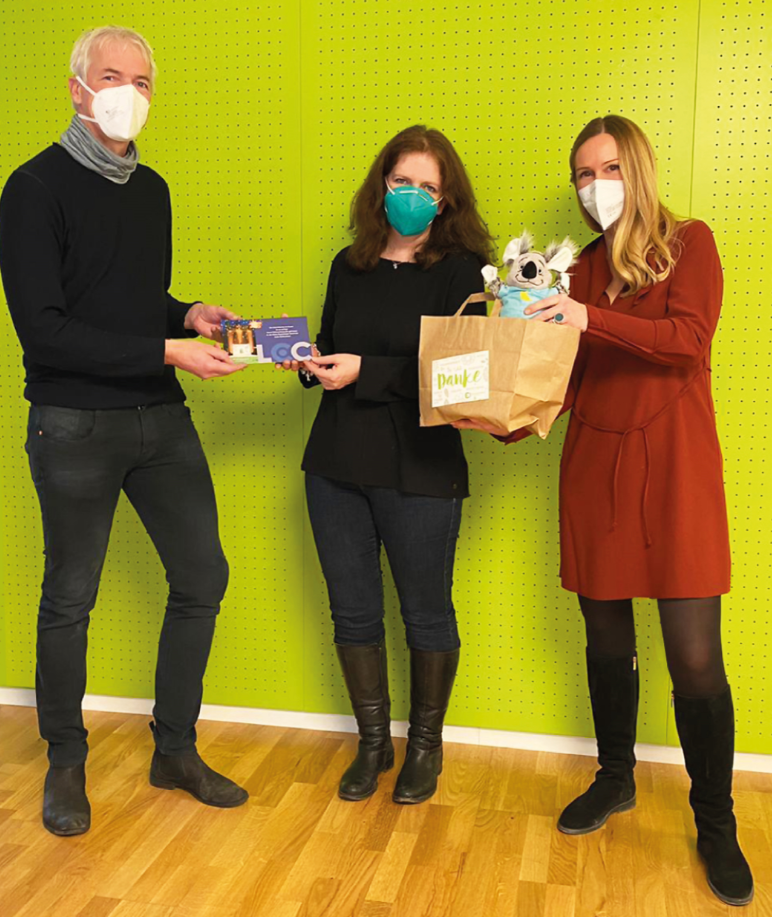 Andreas Wimmer, Managing Director LEC, Michaela Gosch Managing Director Frauenhäuser Steiermark, Nina Simon, Head of Marketing & PR LEC. (C) LEC