Save-the-date: CIMAC CASCADES 2021 will take place on 22 September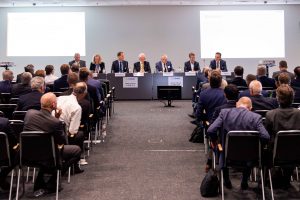 The change in mobility does not stop at the world of large engines: the hybridisation of large engines has become a central topic – just like green fuels. In this context, digitalisation – especially condition-based monitoring – is playing an increasingly central role. These – and other topics – will therefore be discussed in detail at the 12th CIMAC CASCADES on 22 September 2021.
The established CIMAC conference aims to inspire students and young engineers for the world of large engines. They will take place in 2021 at the Large Engine Competence Center and the Graz University of Technology (TU Graz).
In focus: SUSTAINABLE COMBUSTION ENGINE FOR THE FUTURE
Hybridization in large engine applications
Condition based monitoring and digitalization
Green fuels