Sustainable Shipping Technologies Forum
Sustainable Shipping Technologies Forum
The first "Sustainable Shipping Technologies Forum" will take place from September 26th to 27th, 2019 at the Congress Graz in Austria. 12 highly innovative international shipping research projects such as HyMethShip and AIRCOAT will be presented and discussed there. Excellent networking opportunities with an estimated 300 experts, opinion leaders and policymakers from all over the world will round up the two-day programme. The scope of the symposium is to underline the necessity and importance of sustainable solutions in the areas of Mobility, Transport and Power Generation and to network relevant stakeholders towards an emission-free future.
Let's shape the future together for a sustainable tomorrow!
Thursday, September 26th
SEKTION / SESSION: Combustion and Fuels I
11.00
Decarbonizing Large Bore Internal Combustion Engines
Alexander KNAFL;
MAN Energy Solutions, D
Im Rahmen der Arbeitsprozesstagung bieten Impulsvorträge zum Thema "New Technologies for Sustainable Shipping" eine Überleitung zum parallel stattfindenden Sustainable Shipping Technologies Forum
11.30
Optimization of the combustion system for alternative fuels
Diego DELNERI;
Wärtsilä Italia S.p.A., I
12.00
New Technologies for Sustainable Shipping (Impulse speech to the Sustainable Shipping Technologies Forum)

Igor SAUPERL;
LEC GmbH, A

Methanol – Sustainable Transportation Fuel

Eelko DEKKER;
Methanol Institute, B

Fuel-cell Propulsion Systems
Roel VAN DE PAS;
Nedstack fuel cell technology BV, NL

Energy Storage Solutions

John LEWIS;
Leclanché SA, CH

12.30
Mittagessen/ Lunch – "Stefaniensaal"
Sustainable Waterborn Transport
14.30
Providing a framework for sustainable transportation

Speaker tbd;
EU Commission DG R&I/DG MOVE, INEA, EU

Swedish Transport Agency, the Swedish administrations experiences and vision for change over to alternative fuels

Saeed MOHEBBI;
Swedish Transport Agency, S

Title tbd

Karsten SCHÖNEWALD;
Flotte Hamburg GmbH & Co. KG (Port Authority), D

GRENDEL – Green and efficient Danube Fleet

Lucia KARPATYOVA/ Manfred SEITZ;
PRODanube AUSTRIA, A

Coffee break at exhibition area
Hydrogen Ship Propulsion
16.00
MARANDA – Marine application of a new fuel cell powertrain validated in demanding arctic conditions

Laurence GRAND-CLEMENT;
PersEE Innovation, F

HySeasIII – World-first Renewables-Powered

Hydrogen Ferry
Kevin HARKINS;
Ferguson Marine, UK

Hydroville – The first classed vessel with dual fuel hydrogen diesel combustion engines

Roy CAMPE;
CMB Group, B

HyMethShip – On the Way to Zero Emission Shipping

Nicole WERMUTH;
LEC GmbH, A

17.30
End
Friday, September 27th
Advanced Ship Propulsion Systems, Fuels and Coating
10.30
AIRCOAT – A bio-inspired passive air lubrication technology to increase sustainability and fuel efficiency of ships
Johannes ÖFFNER/Nils HAGEMEISTER;
FRAUNHOFER CLM, D

E-Ferry –fully electric powered 'green' ferry
John LEWIS;
Leclanché SA, CH

TrAM – Transport: Advanced and Modular
Edmund TOLO;
Kolumbus AS, N

MethaShip – renewable methanol a 'long-term solution' for emissions reduction
Gerhard UNTIEDT/Daniel SAHNEN;
MEYER WERFT GmbH & Co. KG, D

LeanShips – The potential of methanol as an alternative fuel
Jeroen DIERICKX;
Ghent University, NL

SUMMETH – Sustainable Marine Methanol
Päivi AAKKO-SAKSA;
VTT TECHNICAL RESEARCH CENTRE OF FINLAND LTD, FIN

Closing Words
Igor SAUPERL:
LEC GmbH, A

12.00
Mittagessen/ Lunch – "Stefaniensaal"
SYMPOSIUM
In parallel the 17th Symposium "The Working Process of the Internal Combustion Engine" will take place.
Further information on the programme and registration can be found at the following link: www.ivt.tugraz.at/conference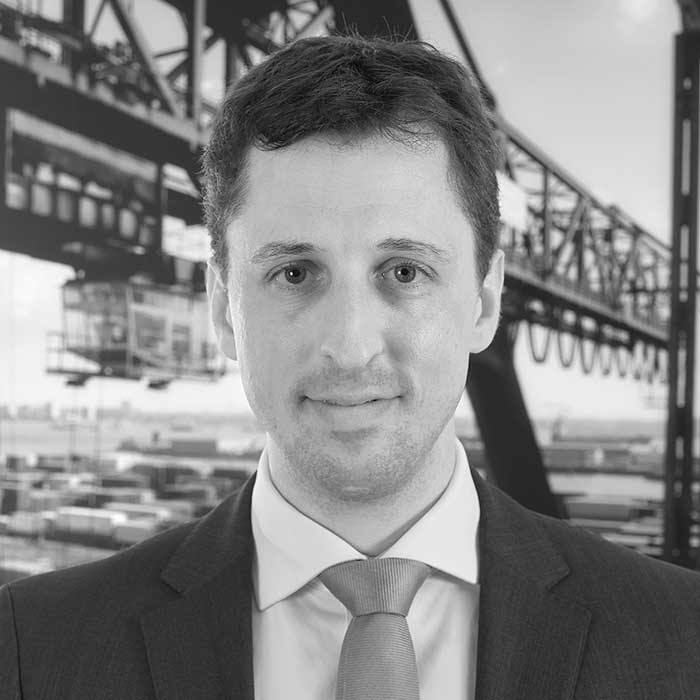 Roy Campe - CMB
Roy studied Aerospace Engineering at the Delft University of Technology. After his graduation he started to work as a researcher at the chair of Aerospace Sustainable Engineering and Technologies. He is the founder of Actiflow, a design and engineering company specialized in the development of flow related systems and products. After 10y as technical director, he went back to its roots and started to work for Ghent University at the incubation center GreenBridge in Ostend where he was in Innovation Support Manager for Energy efficiency, wind energy and blue energy. In 2015, he was attracted by CMB (Compagnie Maritime Belge) where he is driving force behind the Technologies department as R&D Manager.
Hydroville – The first classed vessel with dual fuel hydrogen diesel combustion engines
In 2016 CMB started its adventure with Hydrogen by the development of Hydroville. It was the kick off for the use of Hydrogen as a marine fuel. Now 2y later, more insight in the technology has been gathered and several lessons were learned. Now, CMB is making its next steps. With the presentation CMB is willing to share their vision and ideas about the use of the clean fuel hydrogen.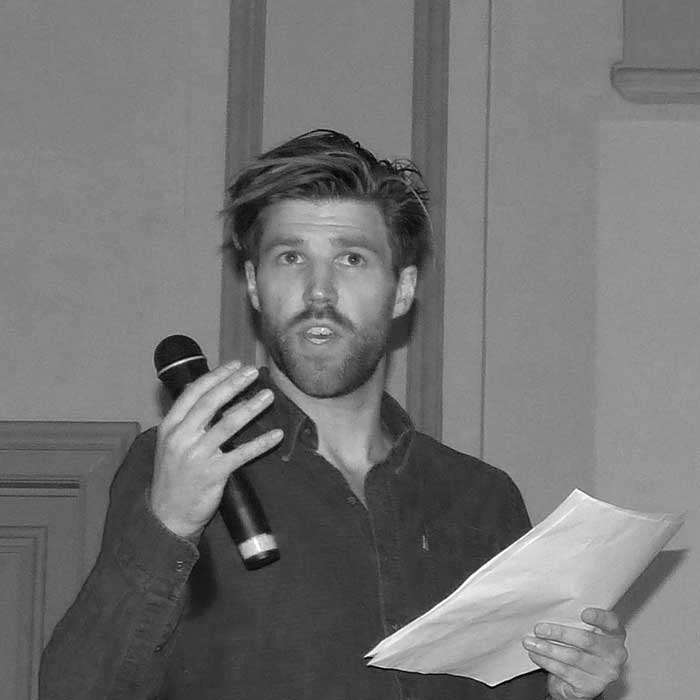 Ir. Jeroen Dierickx - Ghent University
Jeroen Dierickx has studied electromechanical engineering at Ghent University, where he obtained his master thesis with magna cum laude on converting a gasoline engine to pure methanol operation. He obtained a second master in general management at the Vlerick Business School in Ghent. He worked 6 years for Engie Electrabel. He has worked on energy management and trading, on project development of offshore wind farms in France, the Netherlands and Belgium and on long term partnership energy efficiency projects. The past two years he was responsible for LeanShips Work Package 5 with the objective to demonstrate the potential of methanol as an alternative marine fuel.
The potential of methanol as an alternative fuel
A major challenge that is faced by the marine industry is the reduction of greenhouse gases and harmful emissions like soot, nitrogen oxides (NOx), and sulphur oxides (SOx). UGent has developed a set of fuel selection criteria: sustainability, scalability and storability. Based on these three criteria methanol comes out as the most viable alternative for fossil fuels. As one of the most widely shipped chemicals in the world, methanol is already present in most terminals. It is also biodegradable and more environmentally friendly than oil-based fuels. Being liquid at atmospheric conditions is a major advantage in handling, distributing and storing methanol. Also, methanol burns cleaner and emits less pollutants than diesel. On top of this, methanol enables neutral CO2 emissions when it is produced from renewable electricity and captured CO2, the so-called green methanol.
In LeanShips Work Package 5, a high speed marine diesel engine has been converted with a methanol retrofit solution to dual-fuel operation in which the engine runs on both methanol and diesel. Ghent University and its partners Dredging International, Volvo Marine & Industry Center, Abeking & Rasmussen, Damen Shipyards and Methanex Europe, chose for the fumigation technology as a retrofit solution. The design requirements were to provide an easy and cost-effective retrofit solution that makes use of non-proprietary equipment, still providing full redundancy by enabling switching instantaneously between diesel and dual-fuel operation. The main advantage of the dual-fuel fumigation concept is its low cost, thanks to the low pressure methanol supply system (injectors and pumps).
The engine that is converted is a Volvo Penta D7C-B TA (265 hp), a high speed diesel engine used for smaller vessels. An extensive bench test program was performed on the converted engine and measurement data was recorded at different engine speeds ranging from 1000 to 2000 rpm and for varying loads, in total 28 load points were tested. At each load the methanol energy fraction was increased until the boundaries for substitution were reached.
In this presentation the choice for methanol, the engine retrofit conversion solution and the results of the bench tests will be discussed, concluding with the current barriers or working points for adopting methanol as an alternative fuel in the marine industry.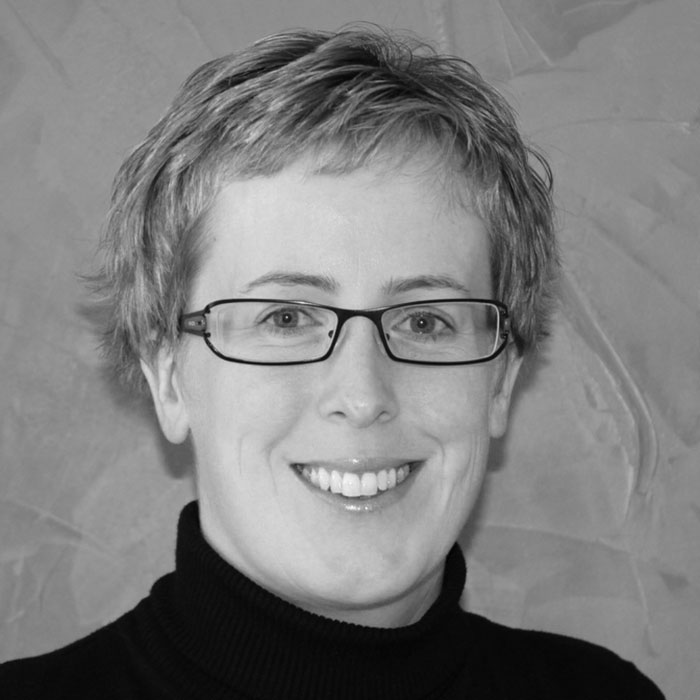 Lucia Karpatyova - Pro Danube Management
Lucia Karpatyova holds master degrees in qualitative methods in economics & business as well as in political sciences & international relations. She has 18 years of experience in international innovation and technology projects. In former positions, she worked as an expert in inland navigation, telematics and river information services (RIS). She participated in elaboration of standards and deployment of RIS in Slovakia.
Since 2012, Lucia works as the Senior Project Manager at Pro Danube Management GmbH. In her current position she coordinates the work in the Danube Innovation Transfer Centre – INDanube. INDanube supports Danube stakeholders in greening and digitalisation topics and elaboration of project proposals under various funding programmes. GRENDEL project (which will be presented) is one of such proposals prepared by INDanube.
Further to inland navigation (working as the project manager at Center Communication Systems) Lucia managed projects deploying communication systems for control centres of emergency service organisations (e.g. fire brigade command centre in Styria).
GRENDEL – Green and efficient Danube Fleet
GRENDEL supports the Danube fleet operators and their public counterparts in modernisation of the sector through improvement of environmental and economic performance of the Danube vessels fleet.
The main pillars of the project are:
Increasing the knowledge among Danube stakeholders about greening technologies addressing low carbon & alternative fuels, reduction of air pollutant emissions (CO2, NOx, PM) and overall energy consumption as well as addressing digitalisation leading to improvement of transport & logistics management processes in order to ensure better integration of the Danube IWT into logistics chains;
Supporting the investment capacity of stakeholders in the Danube fleet by developing innovative financial instruments at the transnational level (State Aid Scheme).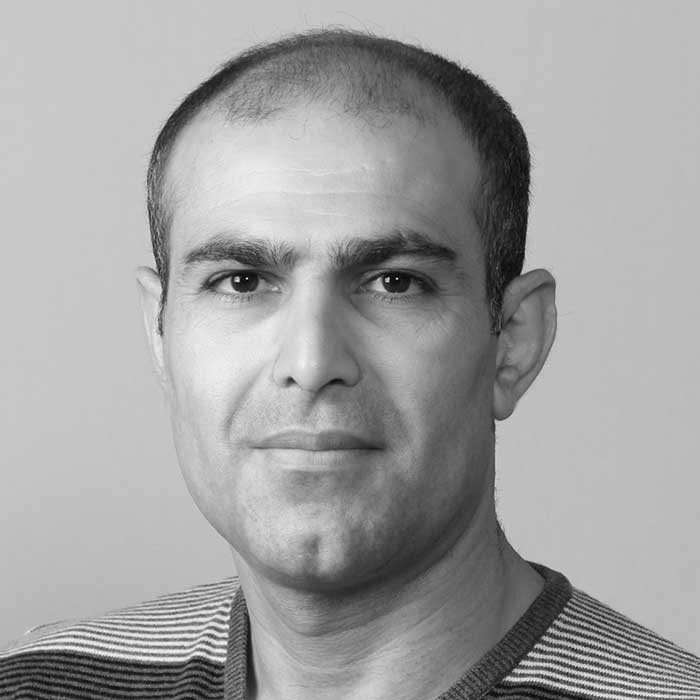 Saeed Mohebbi - Swedish Transport Agency
Saeed Mohebbi was born in Shiraz, Iran in 1966. At the age of 20 he moved to Sweden, where he has lived ever since.
Saeed received a degree in Marine engineering from Maritime university of Kalmar, Sweden in 1996 and has worked as marine engineer for five years. After receiving a degree as electrician in 2003 he was managing his own company for several years. 10 years ago, he joined Swedish Transportation Agency where he is currently working as advisor for machinery- electrical installations and alternative fuels.
Swedish Transport Agency, the Swedish administrations experiences and vision for change over to alternative fuels
Johannes Oeffner works in the field of innovative technical shipping solutions at the Fraunhofer CML. He has a background in biology and Biomimetics/Locomotion where he received strong experimental and numerical (CFD) fluid dynamics. Prior to the CML, he was working as a Hydro acoustics scientist in New Zealand, participating in experimental research surveys and being involved in signal processing, data handling and analysis. Johannes has co-authored scientific literature on biomimetic sensing and fluid dynamics, fisheries hydro acoustics and autonomous navigation systems. He is coordinating the EU-Project AIRCOAT with the aim to develop a disruptive friction reducing ship coating.
AIRCOAT – A bio-inspired passive air lubrication technology to increase sustainability and fuel efficiency of ships
The EU project AIRCOAT (Air Induced friction Reducing ship Coating) aims to develop a passive air lubrication technology inspired by the Salvinia effect. AIRCOAT aims to produce a self-adhesive biomimetic hull surface with a high potential to significantly reduce the frictional resistance of ships. This contribution will introduce into the AIRCOAT project, elaborate on the underlying mechanisms and outline the potential for being a future sustainable shipping technology.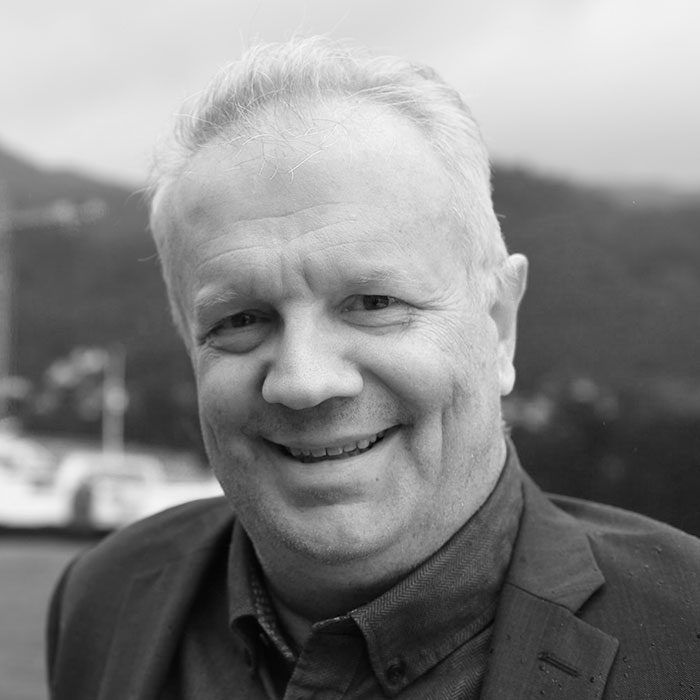 Edmund Tolo - Fjellstrand Yard
Edmund Tolo has more than 35 years' experience within ship building, maritime system engineering and management. For the majority of these years he has worked at Fjellstrand yard, both in Norway and in Singapore. Within this time Edmund has worked with a range of pioneering projects within the car ferry and fast going passenger vessel sectors. Amongst other he was responsible for R&D and project development during the building of the world's first all-electric ferry in 2015; the MF "Ampere".
TRANSPORT: ADVANCED AND MODULAR
The EU TrAM project will develop a fully electric, zero emission fast going passenger vessel through advanced modular production. New manufacturing methods will contribute to 25 per cent lower production costs and 70 per cent lower engineering costs. The project is revolutionary both in terms of zero emission technology and manufacturing methods. At least one demonstrator vessel will be physically built to operate a multi-stop commuter route into Stavanger, Norway.